Orange" you glad it's almost the end of the year!?
No really...aren't you???
There's still so much going on in our first grade classroom but I know my firsties, myself, and my teammates are all ready for a much needed break after a long hard year.
So I picked up this cute freebie from
A Cupcake for the Teacher's
blog and slapped it on an orange pack of gum for my lovely team members.
Quick.
Easy.
Cute.
Click on the picture below to snag this freebie for your EOY gifts!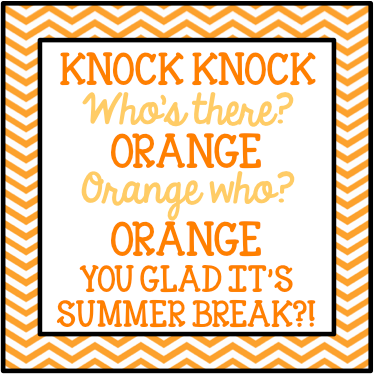 Did you catch my post yesterday with parent volunteer freebies?
Show some appreciation for them too!